I think this painting represents quite well the mood of the summer evenings in Grado, Italy. Grado is a wonderful small town on an island in the Adriatic sea, between Venice and Trieste. The old town is so characteristic. Originally inhabited by fishermen, it is now mainly a touristic destination for people from northern Italy, Austria, Germany, Hungary and other countries.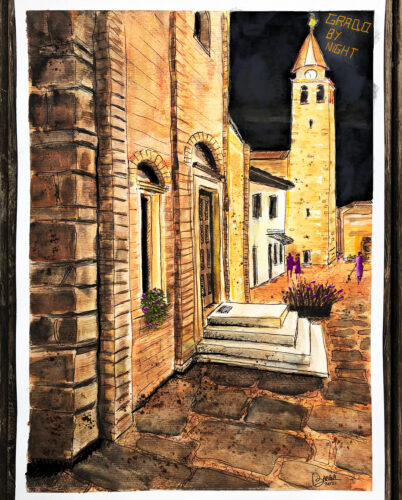 I have done this drawing on a A3 format Watercolour paper by Canson (300gr). I have used some fineliners, my wonderful fude pen and watercolours, of course.
As usual, get in touch if you like my drawing and want a similar one!!
https://www.facebook.com/claudio.barba.art/