As the Corona Virus is spreading across all countries in the world, I wanted to share a poster I have drawn about … hemm…. prevention and against racism.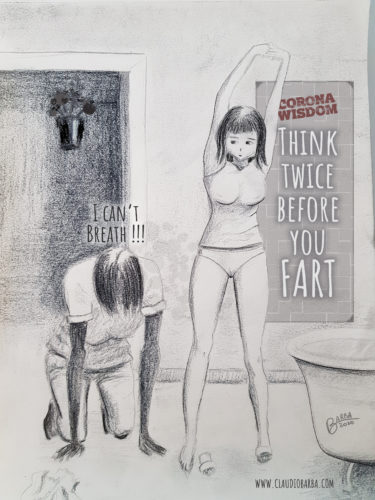 Why Prevention? Well, the idea behind this poster is to force people thinking twice before taking actions of any type. As we are discovering together the force of this new virus, we need to take all necessary precautions: we do not know for sure where it can hide. Think twice before you fart!
Why Racism? Most of us have heard of the black guy that has been killed by the policeman in the United States. "I can't breath!!" are heavy words that must force us to think twice or more times before doing anything which is potentially dangerous. We are not all the same but we are all equals!
Think Twice Before You Fart…