This is the San Giusto Cathedral, the main church in Trieste, Italy. Here I wanted to represent it in a light, pleasant and a bit cartoony way.
I have used watercolours, a fountain pen, a fineliner and some ink here and there. The original drawing is in A4 format on Canson watercolor paper 300 gr.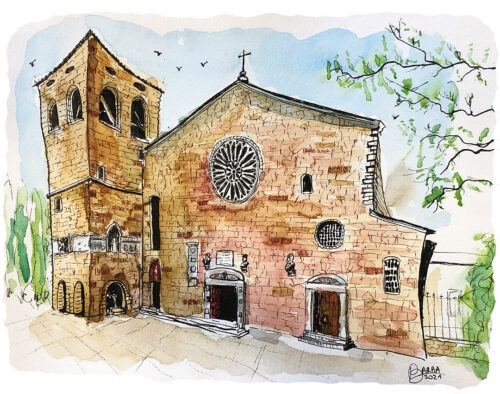 As usual, get in touch if you like my drawing and want a similar one!!
https://www.facebook.com/claudio.barba.art/