I have painted this aquarelle (watercolour) in small format with a very loose brushing method, and with a fineliner.
This is an historical building in Trieste, with a very unique architecture. Of course, the vegetables on the roof are just there to satisfy my surrealistic fantasy;-)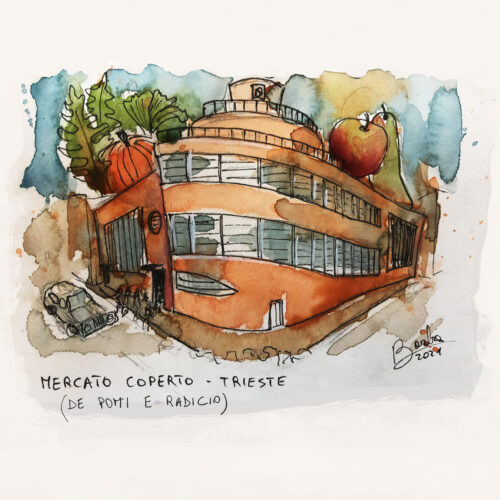 As usual, get in touch if you like my drawing and want a similar one!!
https://www.facebook.com/claudio.barba.art/